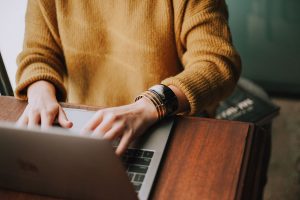 My name is Nephelie and I live and work in Athens, Greece.
I have studied French Language and Literature at the University of Athens and I hold a Masters Degree on Social Anthropology and History from the University of the Aegean. As per my further certifications, I have a specification on social science research data analysis from the University of the Aegean and an EdX Verified Certicicate for Introduction to Statistics.
I have lived in many different countries, such as France, Italy, England, Germany, and have traveled in many more! I believe that this has helped me learn how to interact with different people and has upgraded my language skills.
Having worked for years, both as a freelancer and as a contract-based researcher, I believe my expertise can be useful in an important range of needs. My skills include translation and proofreading, data collection and analysis as well as data presentation.
I have extensive experience with web surveys, from the stage of planning and implementing up to the analysis and the visualisation. Furthermore, I have been involved in the process of writing several deliverables in the context of EU programmes, such as Europeana, Ariadne, NeDiMAH and BioASQ. I also translate from English to French and vice versa, from English to Greek and vice versa, and from French to Greek and vice versa.
I am looking forward to working with you!
Contact: n.chatzidiakou@trantor.gr