Global warming is the unusually rapid increase in Earth's average surface temperature over the past century primarily due to the greenhouse gases released by people burning fossil fuels.
Vocabulary:
Rapid:

fast

Increase

: an addition in size or amount.

Surface:

the outer face, outside, or exterior boundary of a thing.

Century

: a period of 100 years.

Due to:

because of

Climate:

the average measurements of temperature, wind, humidity, snow, and rain in a place over the course of years. Climate is like the weather, but over a long time.

Global:

having to do with the whole earth.
The greenhouse effect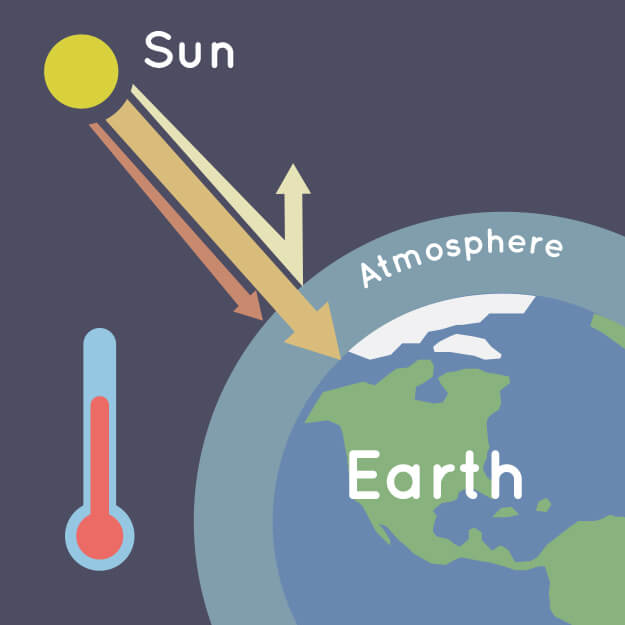 The greenhouse effect is a process that occurs when gases in Earth's atmosphere trap the Sun's heat.
This process makes Earth much warmer than it would be without an atmosphere.
The greenhouse effect is one of the things that makes Earth a comfortable place to live.
Human activities are changing Earth's natural greenhouse effect.
Burning fossil fuels like coal and oil puts more carbon dioxide into our atmosphere.
(source: NASA climate kids)